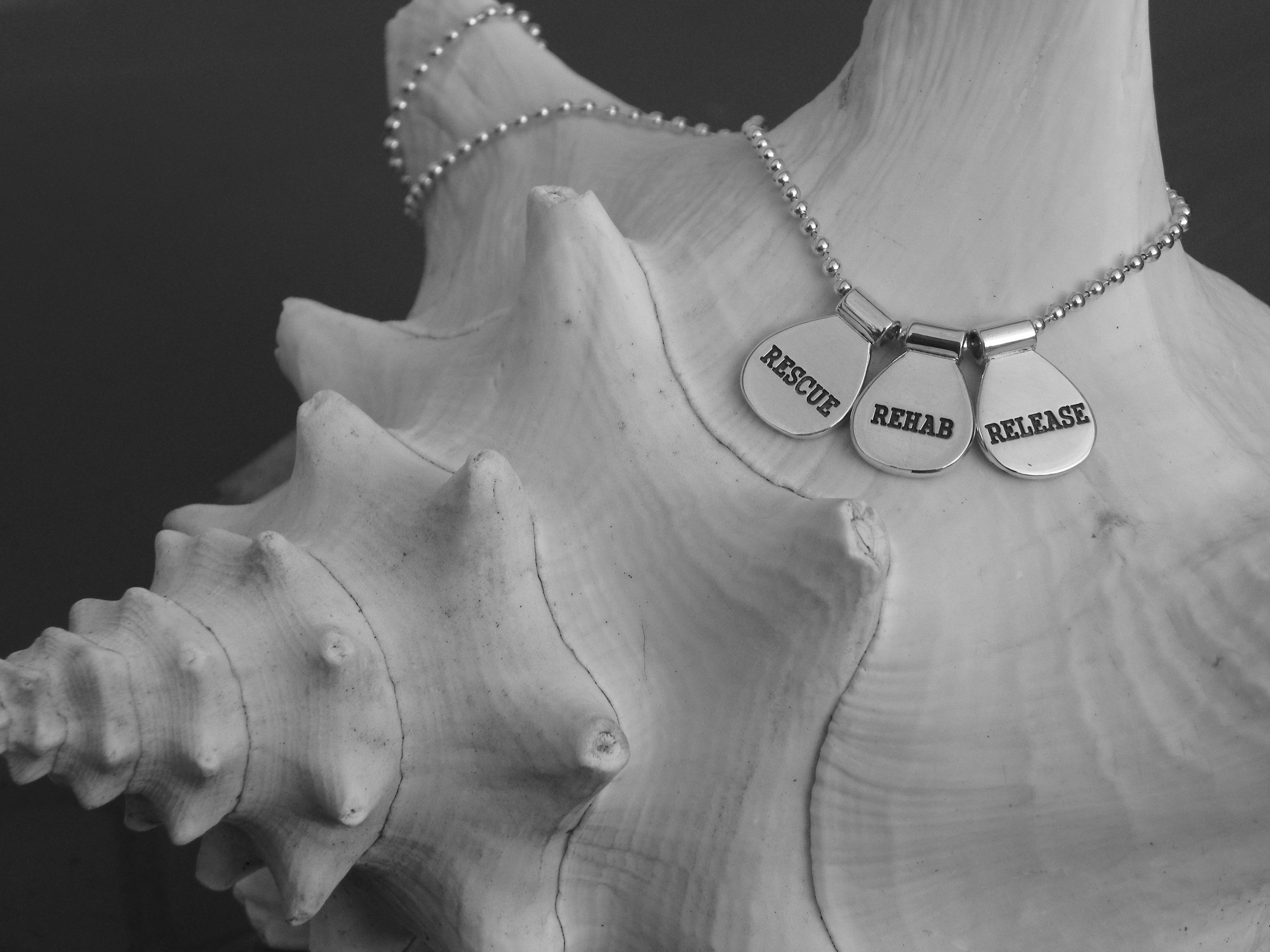 "The least I can do is speak out for those who cannot speak for themselves." – Dr. Jane Goodall
Life, it's irreplaceable and worth more than any of us could put a price tag on. We believe that by teaching children & adults the importance of making sustainable choices that impact our wildlife we can then play a more important active role in our environment.
You have heard the cries of those protesting SeaWorld with #EmptyTheTanks  , well its not that simple, many captive animals and aquatic life can not be simply released back into their natural environment, many would surely die of starvation. Yes, its complicated, but it starts with education. By wearing the message of Rescue, Rehab, Release it starts the discussion . Take a look at the following links, arm yourself with knowledge and have a respectful chat with those who continue to visit and purchase tickets at  places that enslave. Remember, its not what you say, but how you say it.
Each Charm is handcrafted by a Silversmith right here in America and shipped to my workshop where it is polished to a beautiful finish. Your necklace will arrive packaged in an attractive round tin and wrapped in a sheer organza bag.
Each Necklace is accompanied with a SUNSHINE Polishing cloth that will safely clean & polish your sterling silver necklace for years to come.
Sterling Silver-HandCrafted in the USA-Ships Free
http://www.opsociety.org/
https://dolphinproject.net/blog/post/angels-among-us/